First we have a little giveaway from Rachel at
The Scrappy Side of Life
. Go check out her blog (her work is inspiring!) and see how you can enter your name in a drawing (up to 4 times!!!) to win some adorable chipboard and pretty SU! papers.
Then we have Jen with
Roxy-Bonds Scrappin'
who has some great blog candy up for grabs. She is a CTMH consultant/
manager
and is giving away a fab stamp set! The winner is announced March 2nd so hurry up and enter!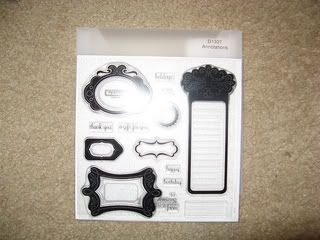 And for a little Pay if Forward.
I saw this on Aynie's blog,
Handsaker Happenings
. Okay, she is doing 5 people, I know, and I am only doing 3. But me and responsibility aren't the best of friends so I'm just trying to take baby steps at this point! ;)
Ok so here it is! The first three people to post a comment on this post will get something handmade from me sometime this year. It could be anything you will just have to see. BUT, there is a catch, in order for you to receive this item you have to post this same thing on your blog, give away three things, and remember anyone can play I think we all know how to make cookies
(or earrings, or mini-scrapbooks, or brooches, or...)
or something like that. So have fun!
Not to mention I know you all are a bunch of crafty ladies who make incredible stuff! So leave a comment and then
Pay it Forward
!