Getting ready to hit the road!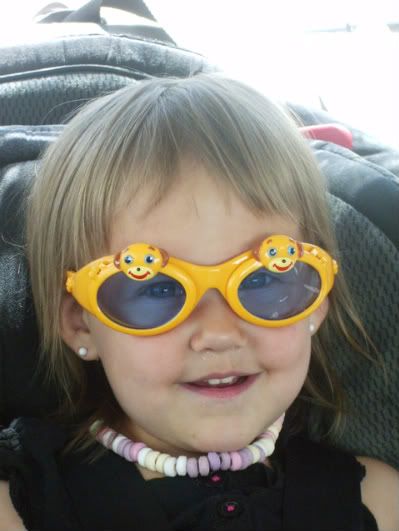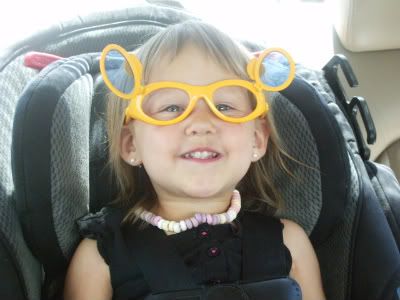 All dressed up.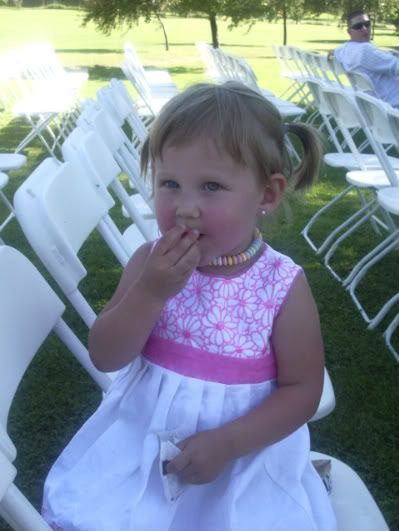 Isn't Bug the saddest little flower girl you ever did see? It was 90+ degrees out and this little one had no nap. This is Gooses's cousin. She is 3 months younger than Goose and her nickname is Bug!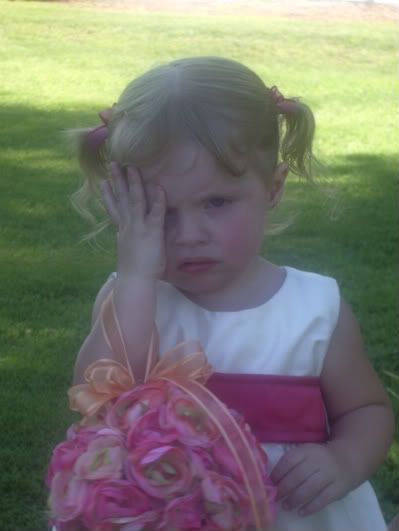 Goose is quite boy crazy, we found out. She was chasing all the little boys. First there was Hayden.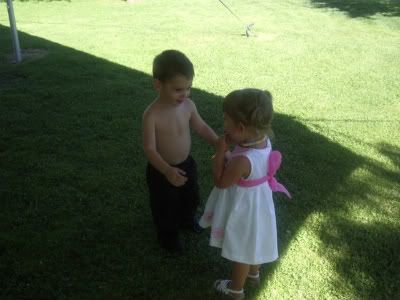 Then Aiden.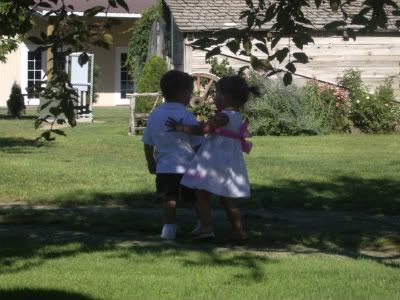 Then Luke. He was also Hayden's little brother.
And this little boy was nice enought to treat her to a dance.
Of course, she danced with Daddy too.
My little crocadial princess. I cannot wait to scrap this pic!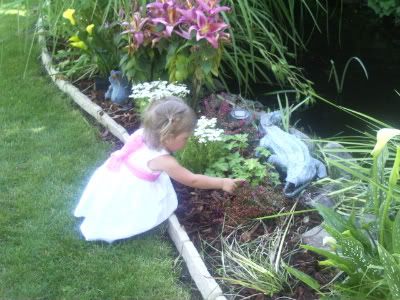 This is Goose and her uncle. He is so in love with her and she is so in love with him. They were so cute!
Me and Goose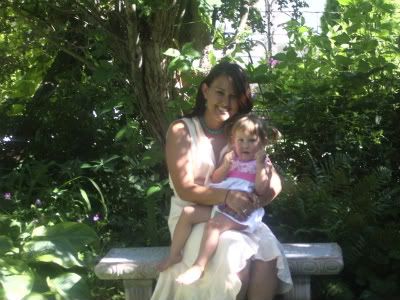 I love this picture of us!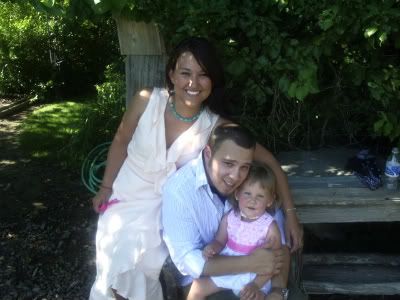 TFL!
Love,
Kelsy