and a hybrid frame. The Halloween kit is by Rhonna Farrer and I got it from
2Peas
.
Sorry I don't have a better pic. This was for a swap and I didn't get a chance to take pictures. Thanks to
911Girl
for letting me steal her pic for my blog!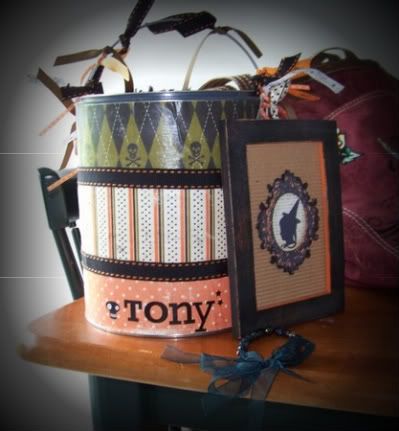 I love the Halloween decoration kit and wish I could have done more with it this year. But that is one of the greatest things about DIGI stuff... I will get to use it next year. And I don't have to worry about losing it, or bending it. Its just there... waiting for me to print!
TFL!