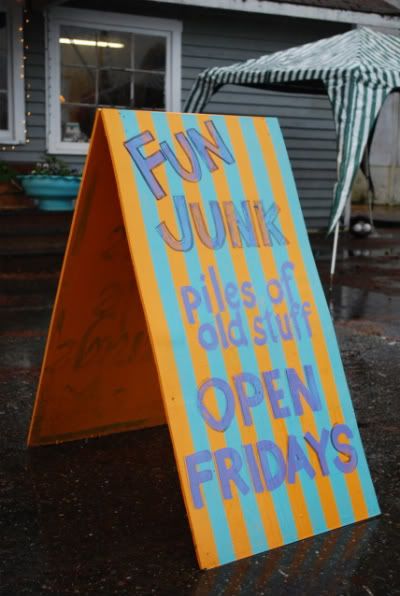 I thought I would post today about one of my favorite stores... EVR. Having become such a loyal and frequent shopper, I have had a few opportunities to talk to the owner. Apparently she bought the store just to use as storage, since she mainly does trade/antique shows, but figured since she is there, she might as well be open to the public. So, only one day a week... Friday's... she is open.
I have found some of the most amazing trinkets and "stuff" there. Watch faces (as seen on several LO's) vintage lace and ribbon. I've purchased many awesome goodies from her.
Today I am on a mission though. Every. single. time. I go into shop, I am drawn to this kelly green corduroy skirt in quite a sorry condition. Although, I desperately wanted it and had ideas in my head of how I would alter it, I never bought it. Up until recently, I didn't have a sewing matching and so I couldn't justify buying it. But now... I DO have that sewing machine and NOW I am buying that skirt!
I am also on the lookout for a few large vintage frames (which I have seen @ the store before) to do
this
great idea. I just love the pegboard frames.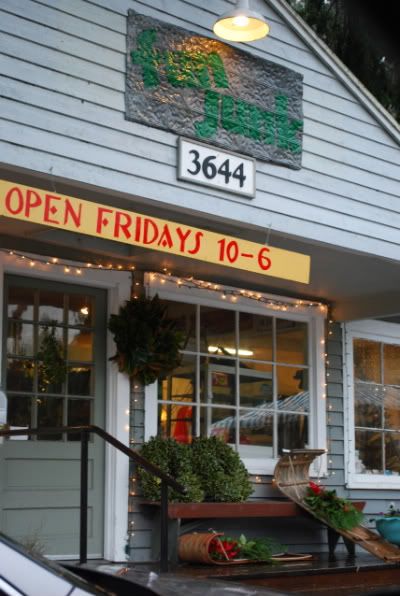 Did anyone else notice that the sign on the building is made of
fused plastic?
At least I think it is. It looks that way to me.
It really doesn't get any better than FUN JUNK!