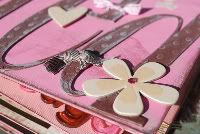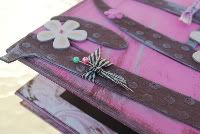 A while back the
baby shower guestbook
I made for a friends baby shower was featured on
Tip Junkie
. Well, a few weeks ago I was approached by a lady from Florida named Sherrie who wanted one for her sister's upcoming baby shower. So I put aside all those feelings of honor/flattery/perfection and got to work on my first custom order!!!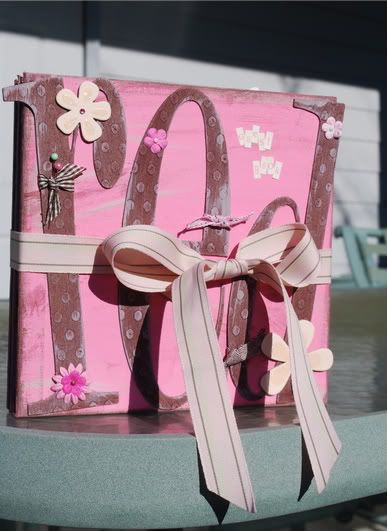 I couldn't find the same album I used, and I already had this acordian style album. I really liked the embossed finish on the other one, but I think the large Grunge Board alphas on the cover gives it alot of texture.
I took pics of all the pages last night and planned on posting them all here today, but I think I would rather Sherrie (and her sis) be surprised when they get it. This is the first time I have made something (for pay) for someone who has not been friend or family so I am a little nervous. I'm sure they will love it!
So I guess the moral of the story is (if there has to be a moral... and there does) is never underestimate the power of bloggers for word of mouth AND I am now open for custom orders.
I really love making these baby shower albums, so if you are or know anyone who is pregnant and want one for your shower, feel free to email me here or contact me via my
Etsy store
!