My little girl turns three today. I'm both sad and happy at the same time. She has grown and changed so much in the last three years! She makes me so proud everyday, when we talk and she tells me about all the stuff she has learned, most of it from me, and I am amazed at smart she is. My blonde-haired, blue-eyed, crazy little Goose.
She has grown from a tiny little blob that could only eat, sleep and poop (and I loved her so much then too) to this walking, talking, sassy big girl.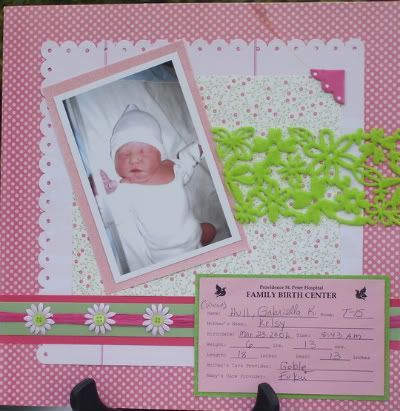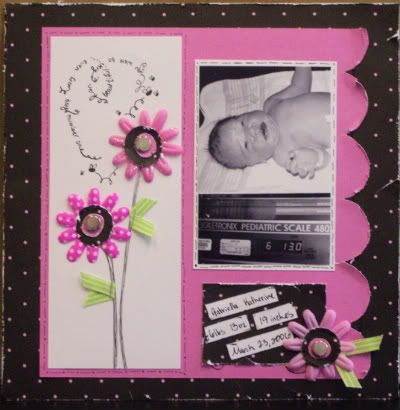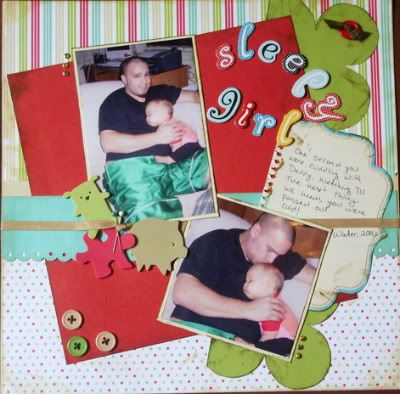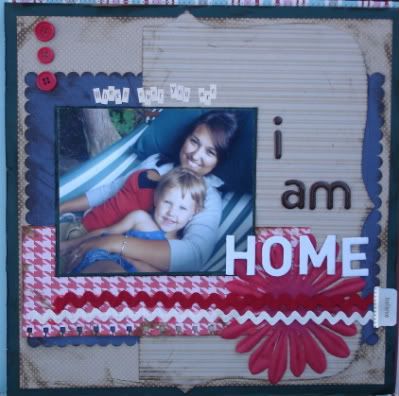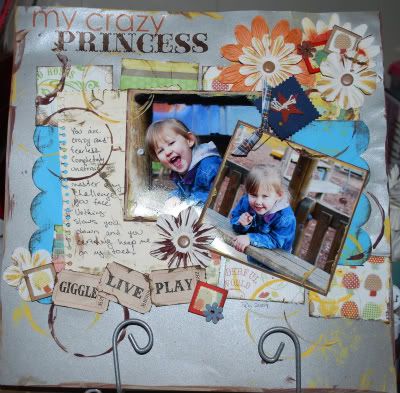 And this is exactly why I love scrapbooking. From day one and counting, I have documented Goose's life. I put out my albums so that the adult guests cvould have the opprotunity to look at them while the kids did their activities. I'm proud that I have such a personal gift to give to my daughter some day, as I have poured my entire heart and soul into each page.