We went out to dinner
, ate in the bar at The Rock, got hammered on buckets, and walked to the movie theater.  We went to see Observe and Report, the late showing, and I remember it being pretty funny.  Other than that, I was pretty intoxicated.  
What can I say, when the Goose is away, Mom and Dad will play. 
Here we go!
I finished mine first!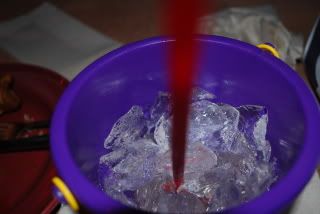 Then, we split a second, that I think Hubs had most of.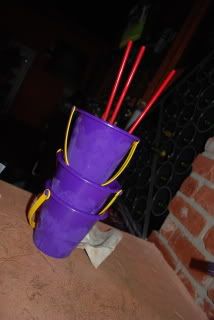 Go see it (if you can get a sitter) I'm sure it's pretty funny sober too.