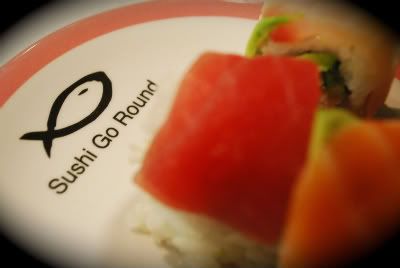 Hubs surprised me last night by getting a babysitter for Goose.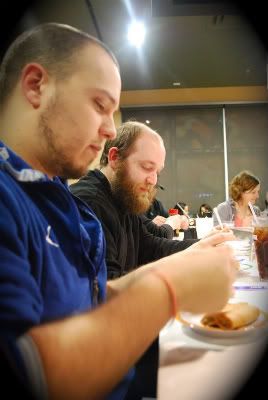 So we went to our favorite restaurant.
Sushi Go Round!!!
I ate until I was stuffed to the brim.
And it was delicious.
The food comes around on different colored plates (based on price)
and you just grab what you want off the conveyor.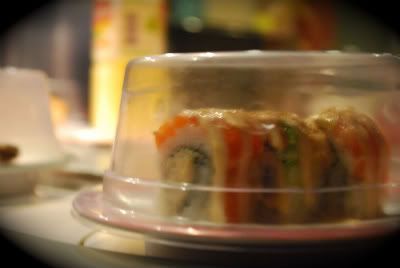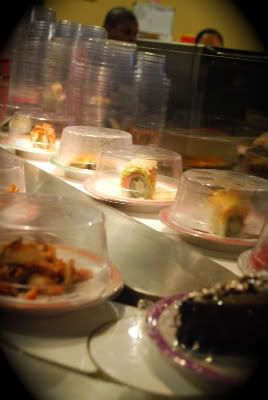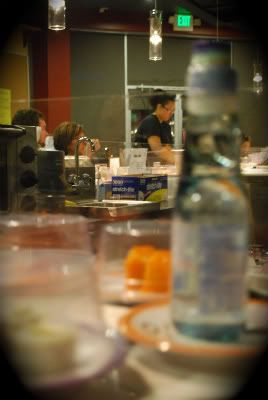 The beautiful blown-glass fish wall. So purty!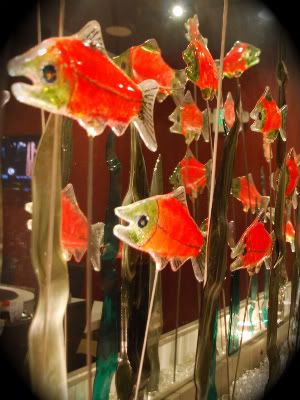 And a quick wardrobe remix!
Shirt: Mandelin's Consignment, $8
Hairbow: Kelsy-made
Necklace/Earrings - Walmart, $10
Watch: Silpada
Brass cuff bracelet: VV, $2
And now I am back to sewing!
I'm making headbands tonight and more bows.
I got some WONDERFUL vintage feed sack fabric from Fun Junk.
And tomorrow is picture day!
BECAUSE...
I still intend to list some things
(I admittedly will NOT get everything listed)
sporadically over the next month!