I've finished Goose's bithday party layouts. And I am so happy with the way they turned out. As a personal challenge, I have been trying to make use of my scrap paper. For the party pics, I only used four sheets of patterened paper. I did have to use cardstock for a base and to mat pictures, but yes, I only used 4 sheets of patterened paper on the whole series. And I think I still have enough pattered paper to make one more layout. Which is good, because I still have to scrap the pinata pictures.
Anyway...
Here are the layouts!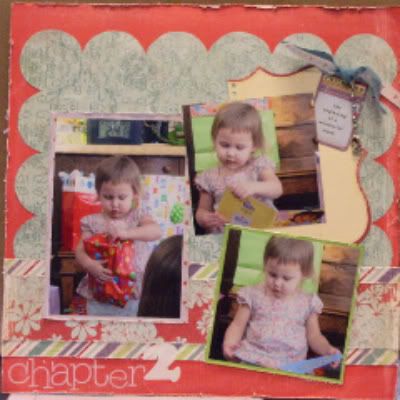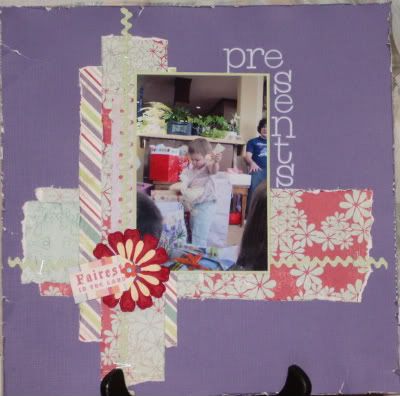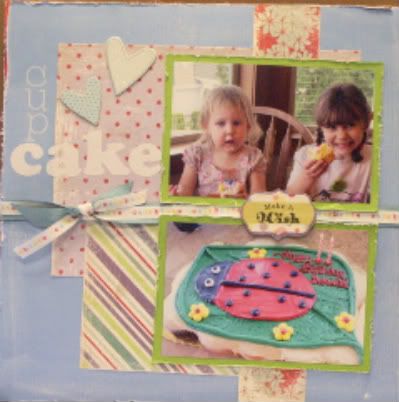 And here is a pic of all four layouts together.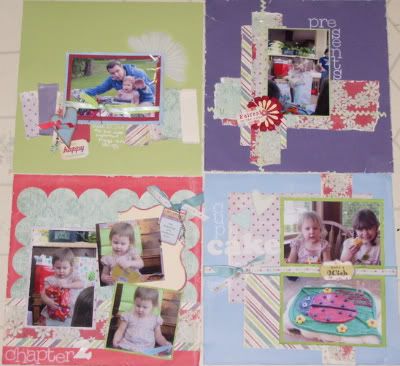 The middle two LO's are from Jodie at
Sketch It Out
Product Info:
Cardstock from
DCWV
Patterned paper from
Crate Paper