Here are my sisters, the Gruesome Twosome, as I like to call them and Goose, of course.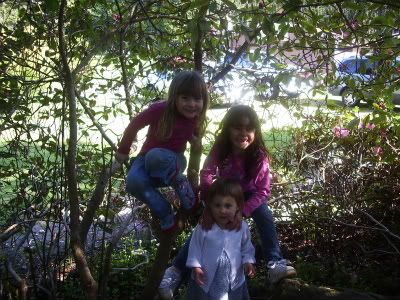 And some super cute ones of Goose! I had her all dressed up for Mother's Day. We just went to my mom's and it was really low key so she really didn't need to be dressed up. She's not really a dress-wearing kinda girl. As you can see, she is pretty rough and tumble, climing trees and all. But this was a gift from her Aunt for her birthday and I figured if I didn't put her in it now, she would probably never wear it before she grows out of it. She does look pretty stinkin' cute in it though, doesn't she?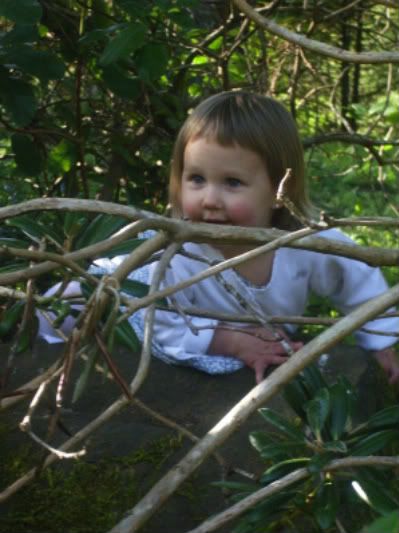 My new favorite pic of all time!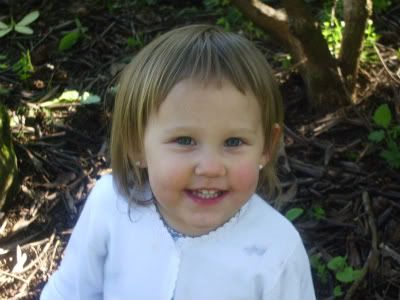 Here is my whole family. Goose, my mom, Harley and Me, Emily and my brother, Michael. He is an asshole, if you couldn't figure that one out on your own. The way he is flipping off the camera in a perfectly nice family photo. NICE.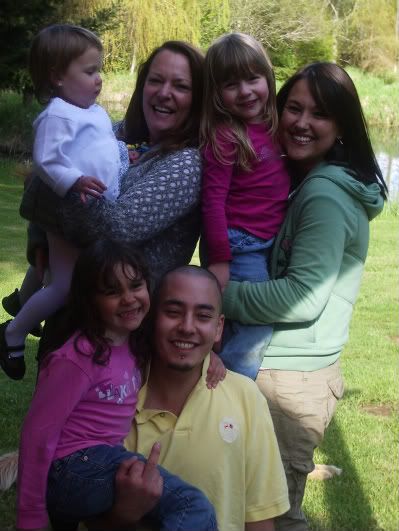 Thanks for looking!
Have a sunny, happy day!