This is gonna be a drive by posting, pics only. Not alot of talking. Kinda busy today. I was out sick from work for two days and now I am really behind. I should have posted this yesterday, but my toddler broke my brain when she refused to nap!
So... here are the pics!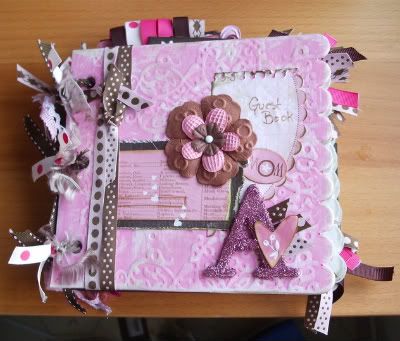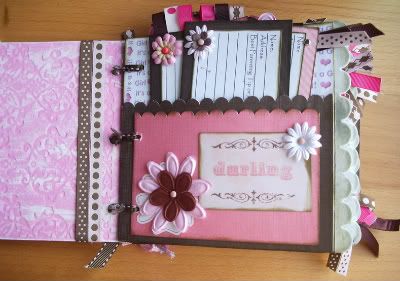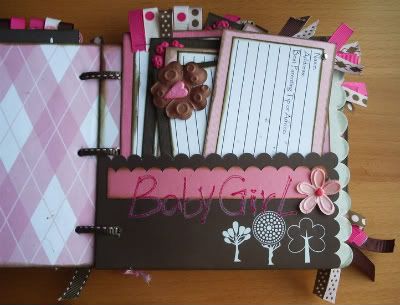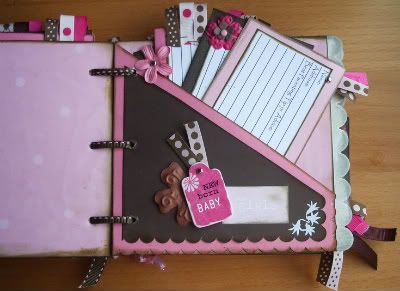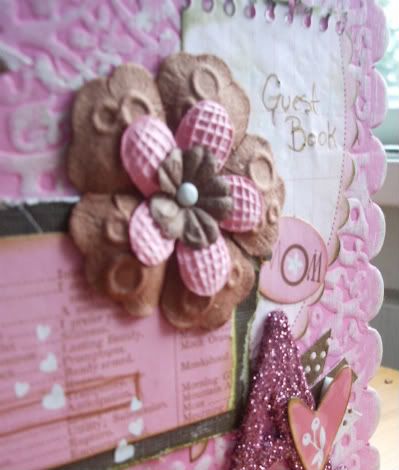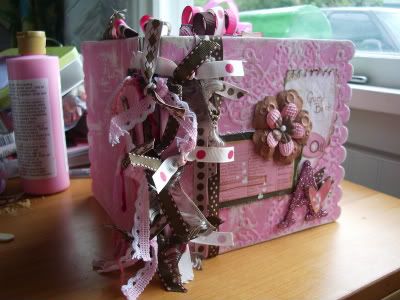 This is the guest book for Erin's baby shower. Each of those little cards pull out and all of the guests wrote down their names, addresses and best parenting tip or advice. I then wrote what gifts they brought on the back of the cards so when she goes to send out thank you notes, she has all of the information right there at her fingertips.
I'm not going to list all of the product info except for the album. It is made by
Prima Marketing.
The cover is embossed and looks great when painted (which is what I did) two different colors. So so pretty. I bought it at the
Squeaky Page
. She got them in that day and only had 2 left so I had to snag one!
TFL!
Love,Kelsy