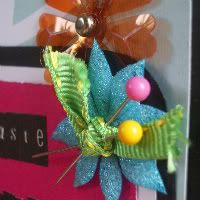 Don't you just love it when you find the perfect paper to fit some old pictures you've been wanting to scrap? Well, thats kinda what happened last night. I let DH out of the house for a rare night out with the guys in honor of Father's Day so I got a chance to get some quality time scrappin'. As I was looking for pictures to fit the papers I came across these and they were just what I was looking for! without even knowing it!
The first time Goose had ever tried watermelon. I think she was about 6 months old, it was my sister's birthday party.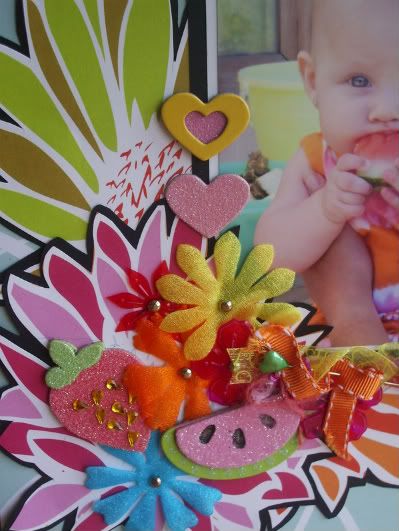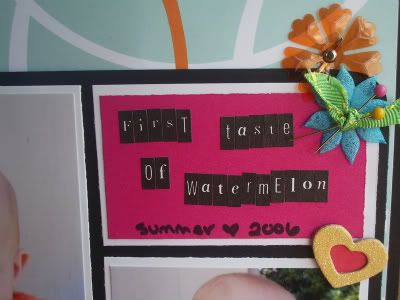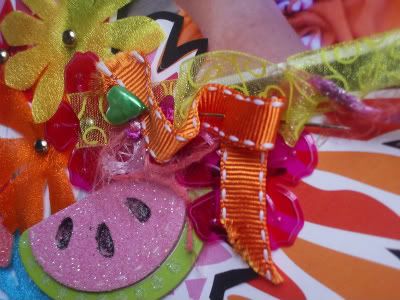 These were the DT papers for
The Squeaky Page
They are by Tinkering Ink, from the Al Fresco line. I cut out the flowers from one of the sheets and mounted it on black paper and layered it on my page. Also included in the kit were the clear acetate flowers and the yellow ribbon.