I have some new artwork to post today. I was up late scrapping last night 'till one. But I cranked out a few LO's and I am really pleased with how they turned out.
The materials for both of these LO's came from Lacey for the August SMS. This was a double month b/c we got double materials! YAY!! I sent out the other groups. Anyway, here is the first LO...
This is sketch
#11 from Sketch it Out.
Thats my little Goose, blowing bubbles at Auntie Barbie's wedding last summer. Isn't she cute? LOL.
This paper was really beautiful and I wanted to use as much of it as possible!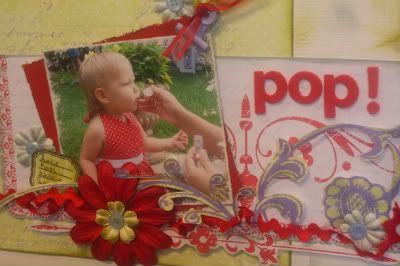 My second LO I am actually using for a contest on
Scrapbook.com
. It is the Scraplift the Person Above You challenge. I had to scraplift
Jjfer
and here is a link to her
LO
I chose to go with a completely different color scheme, but the layout of the page is the same.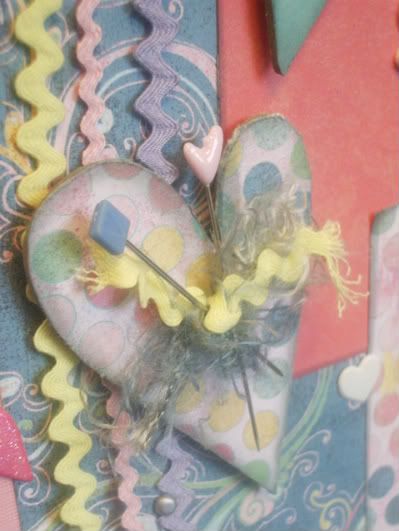 TFL!!!