and that is usually the BEST time for pretty jewelry!!!
I made an earring/bracelet set for a friend (
Kat
, atually) and loved them so much that I decided to make a set for my self. The one I made for her had a different charm on it.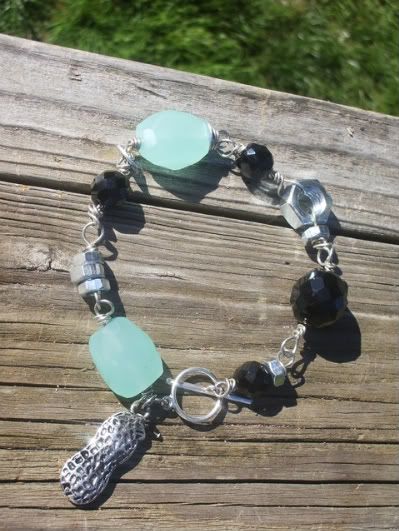 I'm not a big necklace person, I prefer dainty chains and small beads. Being short and petit, large necklaces are really overwhelming on me. But big earrings and bracelets... THAT is another story. I love a HUGE chunky bracelet and even bigger earrings.
All of the beads are from
Shipwreck Beads
, the peanut chamrs are by Blue Moon and the other "hard ware" is ACTUAL hardware from Lowes!
Keep an eye out for these in my etsy store next month! I hope to have them available in several different colors and styles!