Here are the DT LO's I did for The Squeaky Page for the last couple of months. The first one is most current and I love the way it turned out. Christmas materials all ready? Can you believe it?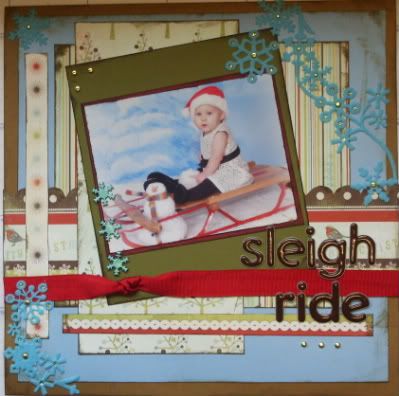 And this one is from last month. I forgot to take a pic of it before I turned it in, so this pic is actually a picture of it displayed on her wall in the shop.
It's me and my little bro circa 1989. I wanted to be a rock star just like Jem.
TFL!