BEFORE I caught the cleaning bug (and in between loads of laundry) I was able to scrap. Hubs and his BFF played video games and I got to scrap for the first time in a LONG while and I got THREE LO's done. YAY! Aren't you proud of me?
I don't have any product info to give you, the PP and embellies were all part of SMS kits. I am still three kits behind, but at this rate I should be caught up in no time!
Beach Babe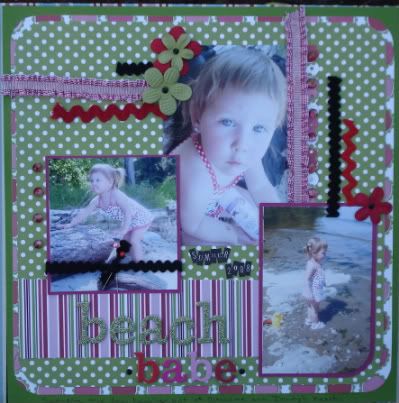 Play
I love this pic, just the way it focused. Childhood in motion!

Where ever you are, I am HOME
I love this pic. Oh and this is a
Rachel sketch
and the red pp is from
Kitchy Digitals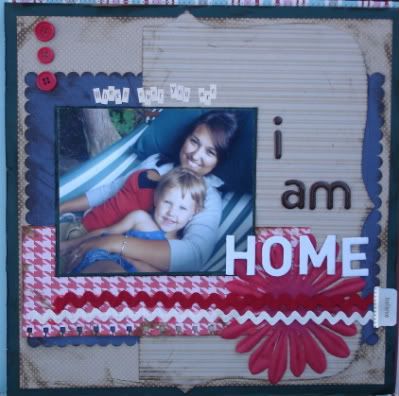 Well, that's all I've got for now!
TFL!!