So I'm in the mood for sharing today it seems. I'm finally getting around to uploading and sharing my October pics. I have pumpkin patch pics to share tomorrow. But this is all I have in me before I head to bed.
Out of the 50+ pics I took, I got a few good one. Lots worthy of scrapping and a few worthy of framing. I edited them with Photobucket. I love the new photobucket. It took me a few to get it all figured out, but you can do some pretty cool basic photo editing.
I think I am finally going to download photoshop this weekend though. We got a copy from MIL ages ago and I have just never gotten around to putting it on the 'puter. But I'm finding there is more and more that I would like to do (like experiment a little more with hybrid scrapping) and just more photo editing.
Anyway, here are a few of the pics I took for our photoshoot the other day. She is doing that
wonderful
cheesy smile. The phase all kids go through. Somehow though, I just can't get enough of her!!!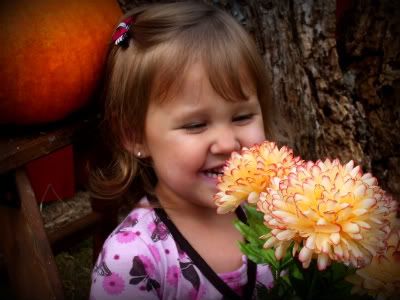 Grump didn't want her picture taken anymore. Like I care, ha ha ha. Pouting pics are sometimes the bestest ones!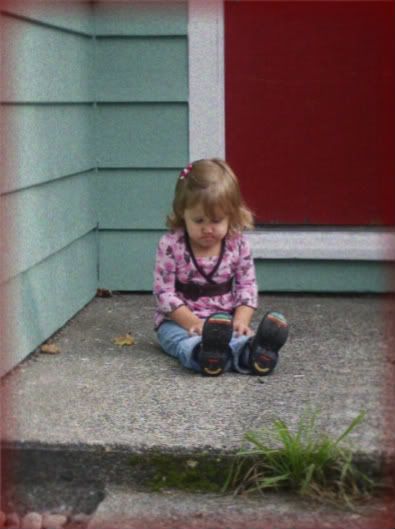 Would you like and CHEESE with that wine?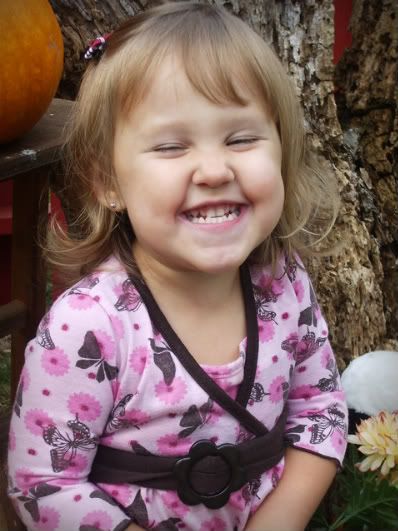 All of these pics were just taken in from of a fence in my driveway. The stump has been there since we moved in. I propped up a ladder and the pumpkins and the rest is HISTORY! LOL!
Thanks for looking!