It doesn't take much too see that lately I have been obsessed with all things woodland. It's even so noticeable that Hubs called me out on it. Whether it be the naughty little fawn in my header or the "Wood you be mine? I'm nuts about you"
card
that I gave him for Valentine's Day. Owls, mushrooms, fawns, Gnomes (especially gnomes), I'm bat-s*th crazy about them all! And if you are a frequent
Etsy
"window" shopper like I am, you have probably seen the darling little moss terrariums that many sellers have in their shoppes.
Here are some that I love!!!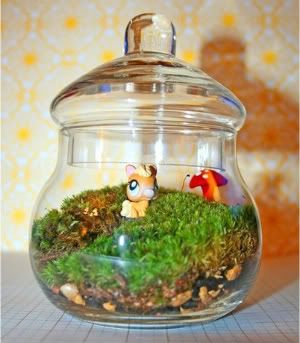 Love the Little Pet shop pet in there... may have to swipe one of Harley-beast's. This one is from
CharlotteCramer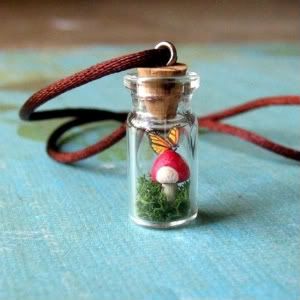 In necklace form? How cute is this???
From
4TheSparrowsNest.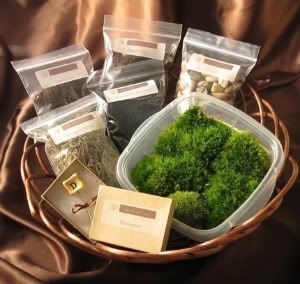 You can even get DIY kits from
LadyFarrah
.
Now, I'm always hesitant to pruchase something ($20 for moss? I don't think so) that I can make myself, as many crafters are. So with the help of my favorite internet tool
(Google)
I went off to search blogland to see if there were any DIY tutorials so I can make my own. I mean, moss in a jar, how hard is that, right? LOL!
I was actually able to find several great sites, all with different directions. Some said to add rocks to the bottom, some said soil only, some said soil and rocks, some said soil, rocks and activated charcoal... but the best one I found was
this tutorial
from
I Dare Say
.
Cute and simple... just like I like.
AND
I'm pretty sure that the sidewalk I take my daily walks on is covered in moss, so guess what I will be doing on my afternoon break. I may even have to hit up the dollar store at lunch to see what they have in the way of containers.
I'm very excited to try this out, I might even make a whole collection of them to keep my Gnome (Henry, he was a Christmas gift) company.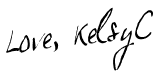 ETA - Found some nice containers at Dollar Tree and got some moss from the sidewalk when I took my afternon walk. I plan on working on these tonight so I'll take pics and let you know how it goes!