Some of my online scrap buddies have gotten together and we are having a contest between all of us (well, all of us that signed up) to find out who the "Scrap Idol" is. This is the second or third contest we have had.
I love a little competition. In fact, I thrive on it. I wouldn't call myself a perfectionist, I do like to win and I am very competitive. I like to be the best. Unfortunately, I'm not usually. I have a habit of being good at things but never great. Always, my whole life...
Anyway, this post is about a LO so we won't go down that road today.
This was the first week, so the challenge was pretty easy. Here are this weeks rules:
1) use at least 2 pics, no more than 3
2) use at least 2 patterened papers
3) use at least 1 cardstock
4) use ribbon
5) use at least 5 buttons
6) use ink
I've been wanting to scrap these pics for a while but I have a hard time with "boy-themed" pages. But I really like how this turned out! This was a
Shanna
sketch too!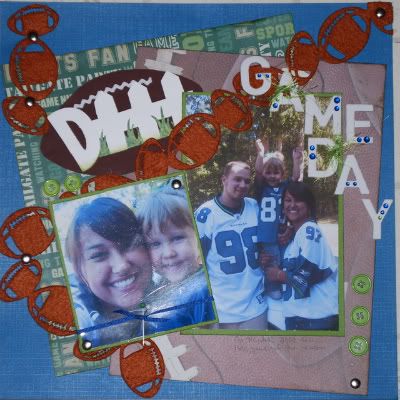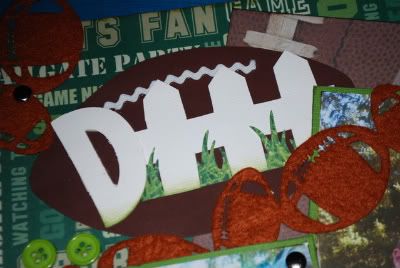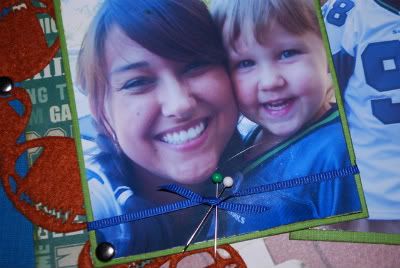 TFL and wish me luck! Three people are eliminated this week, lets hope its not me! Fingers crossed!