I made it through another week of Scrap Idol! Last week was an ad challenge and here is the ad we had to use for inspiration.
It didn't really matter HOW we were inspired by the add, as long as the finished LO bore some similarity to the ad.
Here is my finished LO... got it done at the retreat.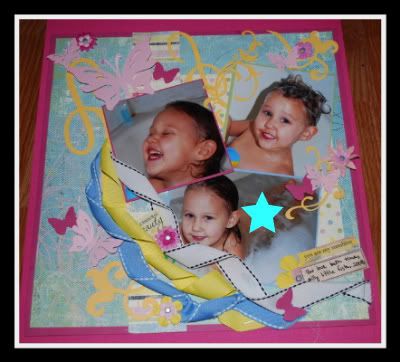 And some close ups.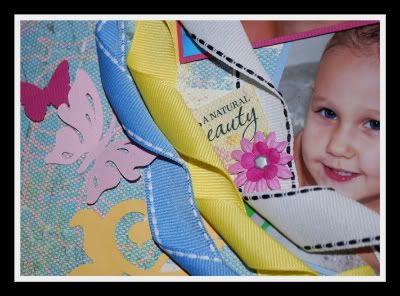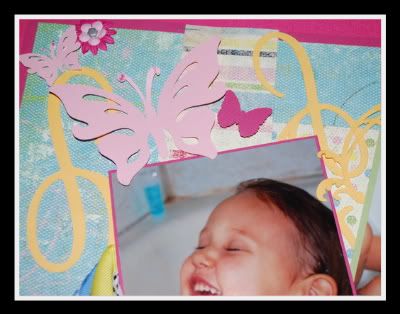 This next weeks challenge is a little tougher. We have to do a sketch and several different techniques. Shouldn't be too much of a problem. Ya know, I do love a challenge!