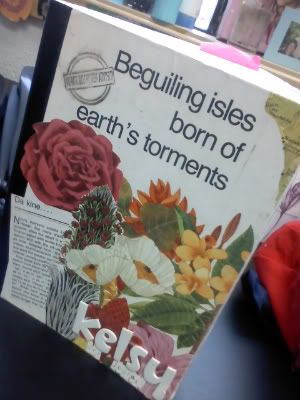 Do you have an art notebook or journal?
I do.
I use it to keep track of ideas, sketches, pictures, inspirational "stuff," quotes, sometimes when Goose says something funny, I write it down. This is my 3rd or 4th journal. I used to use spiral bound, but the pages ripped too easily once I started to fill them up, so it only made sense to graduate to composition books. They are much easier to decorate anyway.

For this one I covered it with a vintage National Geographic map of Hawaii that I got in an estate sale ages ago. I added a thin layer of Modge Podge to the outer cover when I finished just to protect it a little more. Some of the flowers on the cover are cut out and they were peeling up, or
I should say Goose was peeling them up
, the MP definately did the trick. Then I added a title to my book (I really should start dating them too, when I start a new one...
next time
.)

I take it everywhere with me, you never can be too sure when inspiration will hit. Maybe its a song lyric in the car, or a pretty add in a magazine. I don't just journal for scrapping purposes either, jewelry ideas, random projects from websites that I don't want to "lose" in my bookmarks.

My most recent entry in my notebook is a bunch of pictures of Sharon Stone from the movie Casino. I am going to a "Crop-sino" Vegas themed retreat this weekend and Saturday night is the costume contest. So I am thinking of using Sharon as my inspiration for my costume... only without all the white drugs and liquor, but still dressed trashy with big hair. I'll post pics and let you know how it all comes together!
Anyway, back to notebooks/journals. I can't live without mine, don't know if I said that. Right now, I have a napkin posted in it for Goose's upcoming b-day. I need to use it to match colors for the invites. I also have several templates for crowns that I intend to make, but I haven't decided if I should use felt or paper... or just pick up a bunch of free ones from Burger King. (I intend to have the kids decorate their own crown/hats... its a Mad Hatter tea party).

Who knows, procrastination and laziness could always get the best of me,
wouldn't be the first time
. Ha ha ha. But at least it's in the notebook, right?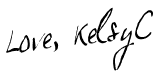 PS - Click on this button to scrap for charity!!