And I think it may look a little something like this: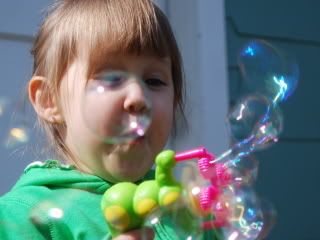 A happy Goose blowing bubbles (and a happy mommy to
finally
have a camera that captures
BUBBLES
!)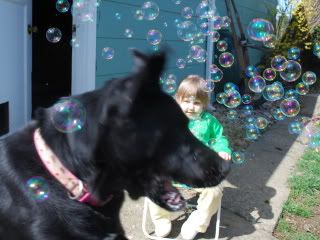 A happy Molly-dog... she loves anything "ball" shaped, including bubbles.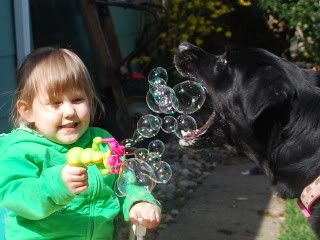 Just enough sun in the back yard to set up our lawnchairs.
And two thankful girls who were not in the way of... well...
THAT
!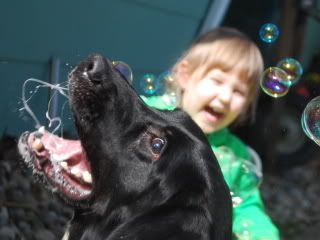 Yup...
it may have been a perfect Sunday afternoon.
And this was all after we went to see Monsters v. Aliens in 3D, got a new helmet and teddy bear from Goo Goo (Grandpa, my dad) AND McDonald's, AND testing out our scooter because today has been the first sunny day in ages.
Perfect...
Even if Goose didn't end up taking a nap.