Here come the ASP bunnies again, hippity hoppin' along,
why don't you join us? You may remember
this post
from earlier this month... well, we're back!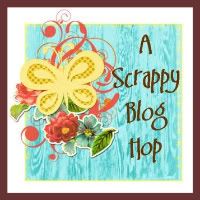 And this time we have challenged ourselves (and you, if you want to play along, just link your LO in my comments) just for fun! And in honor of
Earth
Day
our challenge was to use recycled materials on our LO.
This time I am linking up to my friend
Tiffany
, she has a really cute LO up. It's a lift of
Jodie's
that I have been drooling over for ages. Both of them made some AMAZING LO's, so go check them out!
So... here is my LO. I decided to kill two birds with one stone and use this as my Week 2 Rise to the Challenge LO. It was an Ad Challenge and we also had to use the ad as a scraplift?) that part confused me. We also had to use a clear object, my clear object was cut from the front of a Barbie box. Cinderella, if you must know!
Here is the ad: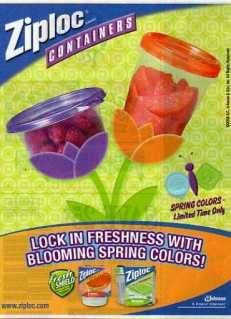 And my LO: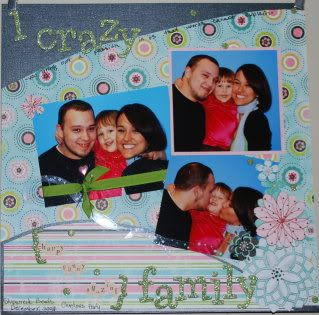 Some close ups, you can see the clear
(recycled!)
item better in these. It was hard to get a good photo w/ the glare from the flash.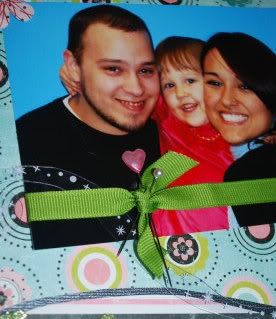 And here is the feedback I got from the judges panel
(A worm? Really? My colors don't match? Hmmm......):
Kelsy -40
I like how you punched and cut the flowers. Maybe it's the lighting, but the pictures and the pp don't look like they coordinate. Very creative source for the plastic; however,the long skinny shape looks odd. Those are some cute pictures of your family!
I love how you did your title! I'm not so sure about the flourish - the shape of it looks a little worm-like to me, lol - but I think that this is a fun & funky LO! Good job!
I really like this! The colors all pop and the design is right on!
The glitter chipboard seems out of place in this LO. A bit distracting, imo. Love the title you picked. Very clever to make the swirl out of packaging material.
Very nice!Eh...
not saying I agree, but I'm pretty happy with my points. Many of my fellow blog hoppers are playing RTTC as well, so if you want to see my competition, go check out their blogs!