It's BLOG HOP DAY!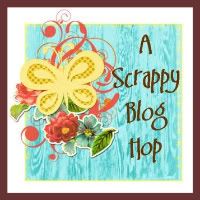 This time, in honor of Mother's Day, our blog hop challenge was to create a project in honor of the holiday. I've been busy as a bee working to finish up a custom order (which incidentially is FOR someone's Mother) that needs to go in the mail so I didn't have time to create anything for this challenge, but click on the blog hop button above to visit Tiffany (or the links @ my side bar for the other hoppers).
BUT
---
I wouldn't leave you without sharing a little something.
Vintage KelsyC and my mom in 1990-something. There is no date, but judging by her hairstyle and the fact that I have all my big teeth, my best guess is mid-90's!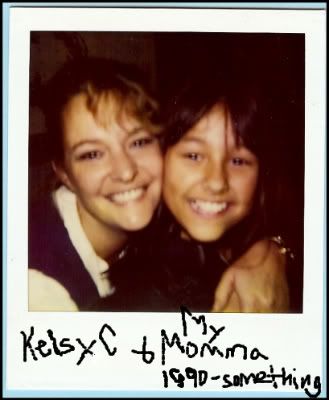 Love you Mommy and everything you do!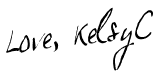 PS - I do have some cards made... but I'm not gonna show them quite yet, since I know both my mom and MIL read my blog. I'll share them soon though!