Custom Orders make me so happy.
I love to create, especially for other people. Seeing the look on their face or reading their comments when they get the fruits of my labor. The ideas in my head coming to fruition. The paint and glue under my nails turned into something tangible.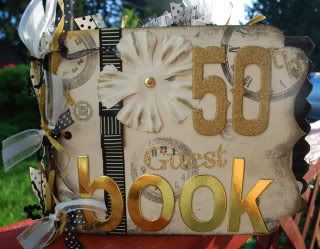 This is the first custom guest book I have done that has not been baby shower related. It was for a 50th Birthday Party. I have to admit, I had a little trouble matching the requested colors, especially the gold. They just don't make gold paper, (
but they do make gold wrapping paper and gift bags, etc.)
thankfully I was able to come up with an alternative.
I'm really happy with the way it turned out. The colors look great and I got word from the new owner that it was very well recieved at the party. If you are interested in purchasing your own guest book, I do it all through my
Etsy store
, but feel free to email me
(email addy on the sidebar!)
first to discuss the details!
Anyway,
here are the rest of the pics!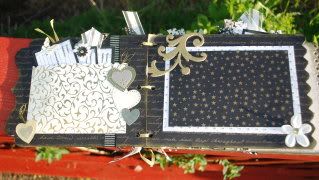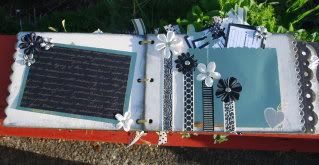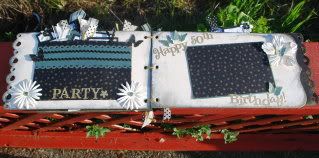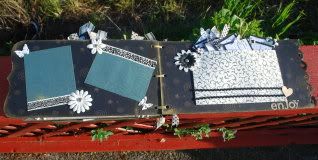 The chipboard album (by Bo Bunny) was already that pretty cream color so I didn't do much to it other than ink it in black and gold. All the flowers are Prima and the butterfly punches are by Martha. Also used a CTMH stamp set on the cover... love that clock set (called Time Flies... I think) use it all the time! Oh yeah, and the gold glitter alphas are by Making Memories.
Thanks for checking out my custom order! And of course, email me if you are interested (they make great gifts!)