Okay, well, not exactly JUST for me

,
this was my DT layout for
The Squeaky Page
, my LSS. But, there was no challenge or anything, just me... sitting down with my paper and embellishments, creating a LO. Not much makes me happier!
This is sketch #97 by
Jodie
.
Finally got my Stampin Up! order from
Shanna
and had to play with my new dies (the large butter flies and the top note die; both by Sizzix), so much fun!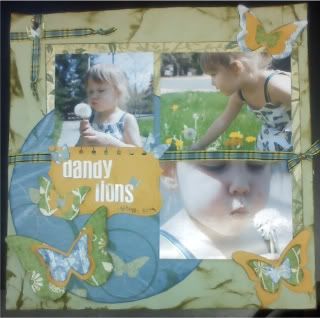 Sorry for the crappy pic, it's from my cell-phone.
I love this paper (
can't remember who it's by though
) and the colors went perfectly with these pictures of Goose. Sure, maybe I went a little overboard with the butterflies, but I can't get enough. Did I tell you I also bought all of Martha's butterfly punches too.
Obsessed,
I know!
This is actually the first thing I made from my new SU! stuff.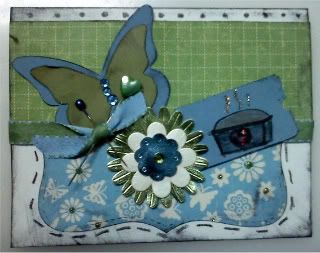 Just a little card for a friend, wanted to play aroud with my new stuff a bit. The stamp is from the SU! "Comfort Foods" set and it's absolutely adorable!
TFL!