Dear Friends,
I have been MIA lately... online, at home, in nearly every aspect of my life. It seems that everything is a mess and the more I try to fix it, the worse it gets. And it's all, unfortunately, of my own doing.
As I'm sure you've all deduced from my previous blog posts (
however sparse
) and my tweets (
many, many tweets
) that I am having problems at home. I don't really want to go into any detail but it's been an extremely trying times for Hubs and I.
It's amazing how one day, things are all butterflies and sunshine and the next your world can be crumbling around you and you're helpless to do anything but watch. But the truth is, I wasn't helpless. I got myself into this disastrous situation and only I can work my hardest to get out of it. Many of our (
MY
) problems stem from my sense of self-worth, or lack thereof, I should say. And instead of turning to the one person I should have, I didn't; now I have to live with that.
I'm very, very lucky to have Hubs in my life. I'm lucky to have someone who is willing to fight for me when I can't find the strength to fight for myself. He is there for me and
always
has been, I just regret that it had to get to this point for me to see that. I wish I could see myself though his eyes for just one second... because I know we don't see eye to eye on, well,
me
.
But back to you all. I have neglected you, my friends. I tend to become very reclusive and anti-social when stress gets the better of me. And I've done it again. And I'm sorry. There have been so many of you who have left heartfelt comments and sent emails that have gone unresponded to (
but not ignored
). Each one brought a smile to my face, a small ray of light in the bleakness of my life right now.
Thank you.
I love you all so much!
I know I have never met any of you in person so it just blows my mind how supportive you all have been. You all make me feel so warm and fuzzy inside! Please know that it hasn't gone un-noticed, I just suck sometimes.
I'll be back, I'm sure. This is just another bump in the road of life. Besides, forever is a long time, I never expected that the journey that is marriage would be easy. Once I get my head screwed back on straight... it might take a while, but I'll be back.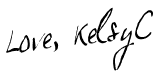 PS - It's also
Blog Hop Day
, which I have not scrapped. It was a sketch challenge but I have been completely devoid of any creative energy lately. So, check out the amazing scrappy ladies (
and dear, dear friends of mine
) via the link on my sidebar!