I have decided that,

like the butterfly,

it's time to emerge from my cuccoon.
All this self-induced isolation is quite depressing and I am ready to dig myself out of my funk.
I think it started yesterday, when on a whim, I decided to chop off about 6 inches of hair. Figuratively and literally I feel like a load has been taken off. Damn, I had a lot of hair! It's a cute short bob and I love it. Perfect for summer. It's been years since I've had short hair.
Really, don't have a lot to say today. Just wanted to wish you all a wonderful weekend and let you all know that you will be seeing more of me from now on. And of course that I've missed you! Lots!
Promise.
I've got frocks to show off, crafts to display... I have even been
SEWING
!!!
(...by hand, but hey... its a start!)
Shirt - Target (sale! $3)
Skirt - Etsy -
Southern Skirts
(New skirt obsession, more on this later)
Shoes - Anchor Blue (hella old... 'member that store? I seriously love theser shoes!
Bag - Vintage -
Fun Junk
(Nancy has a blog! Loves!!!)
Anklet - Handmade from Africa
So, let me close by saying I miss you all, my lovely internetz friends! I'm ready to feel normal. Hubs and I are
(getting there)
in a much better spot, even falling in love again.
Love
that can't be broken or questioned... not that I
ever
(not even for one second)
questioned our love. I just think that now, we both know how much work it's gonna take to keep the fire burning
(

red-hot

right now, in case you were wondering!)
Anyway, hope it's sunny where you are. It's supposed to be beautiful this weekend here so I envision lots of time spent outside working on my tan
(or blowing bubbles with Goose or both...)
and of course the obligitory weekend cleaning day. The joys!
Half day for me today and I am gonna go enjoy the sunshine. Might even hit up a park with my Girl, who knows... summer feeds my soul!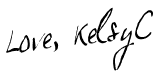 PS - Love love love you!!!!