My favorite-est thing to wear during the summer ...
long, lightweight skirts, flip flops, tank tops, "natural" looking jewelry... piled on, my Hollywood sunglasses.
But today... I just feel like a hippy.
Channelling my inner Earth-child or something ethereal like that. LMAO! Whatever, the skirt is so comfy! It's definately helping me beat the heat today.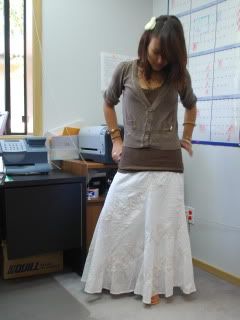 Peace and Happiness!
Enjoy the sunshine!