Friday
I did not go to Funk Junk on Friday. Be proud. This is a big deal.
Went shopping in my mom's closest and found some cool outfits that no longer fit her. I love "shopping"
Power is shut of due to some miscommunitcation between Hubs and I. It was turned back on that t, but it really sucked to come home to a sweltering house with a three year old and no TV.
We had plans to go out together, but our normal sitters were all busy so I ended up having a ladies night. That was awesome.
I think, no... I'm pretty sure I did brake my toe. Ouch. Flip flops, drunken-ness and crowded bars are not a good idea.
My best friend/maid of honor/partner in crime, Kristin, moved back to town. Giddy happieness! Love that girl so much and I am so happy she is home. She's my favorite.
Saturday
Got home at 4am. BFF and I had to stop for pie at Sherri's after leaving the bar. Well, she had breakfast... I had pie.
Hubs was not in the mood when I got home. Disappointing.
But he did let me sleep off my hangover.
Took Goose to Lakefair and she had a blast. This year she was actually tall enough to ride the rides. It was awesome. Daddy and I took turns going with her. She's still not a fan of the roller coaster though.
Naptime!
Got a sitter. Time to pre-funk.
Hubs and I went down town (together!) and hit up the fair food. I ate an elephant ear. YUMMY!
Then we went to a bar... got a drink... then hit up Jake's for polish dogs. YUMMY!
Met Sam at the Royal and drank too much. Got naughty in the corner booth.
Car died literally as we were pulling into the driveway.
Sunday
HUNGOVER! UGH! Not able to function like a living person until about noon.
Make lunch for Goose then go for a walk around the 'Hood.
Painted our toes, ate popscicles, played in the sprinkler, and lounged in the sun.
Naptime! For all three of us.
Hubs and I remember the car troubles so we go to take a look. He checks fluids, oil is low so he fills it with 5qts. Damn.
Turn the car on the leave to go to my IL's for dinner. Car is literally pissing oil. 5qts... all over my driveway. Nice.
Hubs calls AAA.
Tow driver comes, jacks it up then decides that the problem is the oil filter is loose. Okay.... I'm no expert on cars but to me that sounds indicitive of a bigger problem. I vote that it be taken to the shop anyway. I'm outvoted.
Car drives home from the store w/ a new oil filter and seems fine.
Monday
Hubs goes into work at 6, car drives fine. Comes back home at 8 to pick me up and take me to work.
Sitter (Hubs bro) arrives and we get in the car to leave. Won't start. Sounds like a dead battery.
Try to jump my car with Bro's truck and it makes a noise I have never heard in my life.
FUUUUUUUUUUUUUUCCCCCCCCCCCCCCCCCCCKKKKKKKKKKK!!!!!!!!!!!
Why did no one listen when I said we should still take it to the shop w/ the tow truck last night?
FUCK! FUCK! FUCK!
Got a ride from Bro to work... still gonna need to find a ride home. Got 'till 5 to figure that out though!
Hoping today improves... can't go anywhere but up... right?
I took lots of pics at the fair when we took Goose, so be on the look out for that in the near future!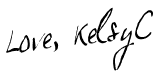 POST-EDIT:
At least I did get some good loving from Hubs. Realy good loving. That is always fun, especially last night... maybe that's why I am so tired today.