We went to Farmer's Market on Friday for lunch. Got some bomb-ass beef jerky and some fresh organic veggies from Rising River Farm.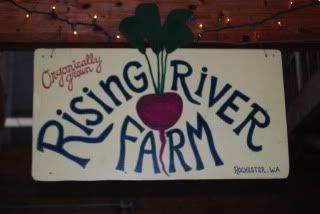 The carrots were so sweet and flavorful!
And the snow peas, out favorite snack, were also DELICIOUS!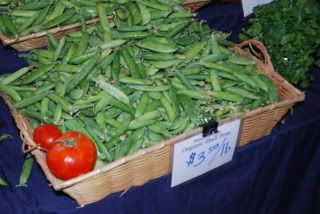 Goose affectionately called the guy running the stand "Farmer McGregor."
Ya know, from
Peter Rabbit
? He gave her a carrot for free when we were just browsing, so she was smitten!