A new wardrobe re-mix!
 And okay, I'll be the
first
to admit I am a
little
over dressed for the pumpkin patch, but I was really hoping to score some good pictures.  Maybe a family one, but that didn't happen.  Oh well.  I'll share some of my wardrobe pics with you now!!
I look "
gourd-jous
" don't I?
*Photo Cred: Goose (She's getting quite good with the camera these days!)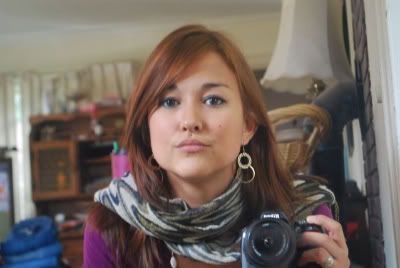 Jacked: Tommy Hilfiger $35
Scarf/Bag: Big Lots $5 ea
PS - I plan on posting the rest of the pics from our Pumpkin Patch trip tomorrow, so check back for more pics... of Goose! LUVS and SWEET DREAMS!!!!