I know... I'm a little behind in posting.
 We were in E.WA for Christmas and I didn't get a chance to post until now.  Had to work... like, actually catch up on stuff.  So... yeah... this has really been my first chance to actually sit down, upload some pics and write some stuff down.  
Before I get to the pics,
I must say this has actually been one of the better Christmases in years.  Spent the 23rd at the In-Laws, the 24th with Googoo and Gaga, and the 25th with my mom and sisters and the rest of the gang. Then we drove to E.WA on the 26th for some more family fun and drove back home on the 27th.  
Seeing my daughter playing with her cousin (or "best friend" if you ask Goose) is the most magical thing ever.  Ant (her cousin) is very much a girly-girl and Goose is very much not.  But they love to play together.  They share... they get along... Goose taught Ant how to play her new Leapster 2 and EVEN let her play.  Anyway... more on THAT later.  I think this Christmas might take several posts... tee-hee!
Feeding Googoo candy.

Shaking it up with Gaga.

Great-Grandma...

Uncle Michael, Hubs and Goose.

Presents from Santa, under the tree.

Simple, classic... completely crafty and unfussy. Me luvs!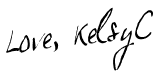 MORE TO COME!!