Here are some new layouts I worked on last night. I had lots of mojo but unfortunately not enough pictures and my printer is not cooperating. Hopefully I can get it working tonight because I really want to do more scrapping.
I did a couple of pages for Goose's birthday. I used a new line from
Crate Paper
, its the Samantha Collection. I love the soft colors and spring feel and thought they were perfect for these pictures.
This is the first one. Its of Goose's "cup" cake. We got a cupcake cake instead of a regular cake and had a cupcake bar for all the kids. I made a batch of plain cupcakes and set out bowls of toppings and frosting. It was a huge hit, the kids all loved it and were, surprisingly, able to keep the mess contained to the table.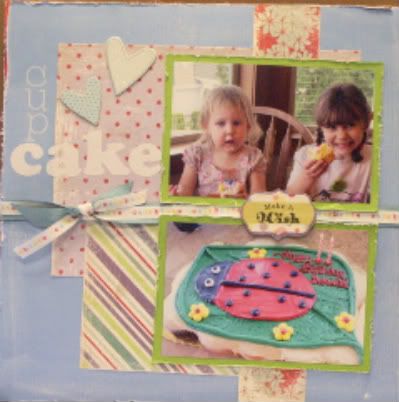 This next one is Goose opening presents. Out of everything she got, her favorite "present" was a singing Dora card. We had to hide it from her because she didn't want to open any more presents.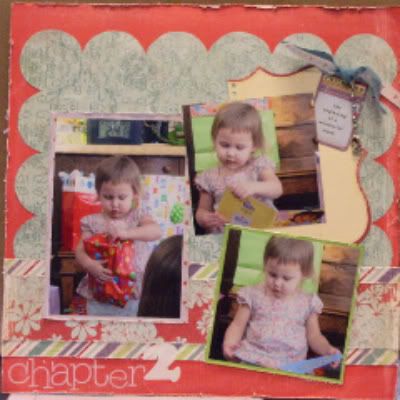 Detail of page charm.
Supplies Used
Patterened Paper by
Crate Paper
Cardstock by
DCWV
Edge Distresser by
Heidi Swapp
Patterned Ribbon, rubons and stickers by
American Crafts
Beads and Components from
Shipwreck Beads