Supplies
Assorted Beads
Head Pins/Eye Pins
Assorted Charms
Clasps/Jump Rings
Ribbon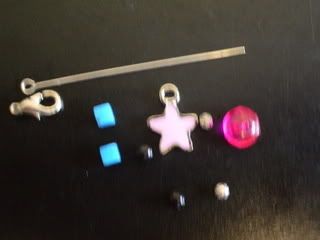 Tools
Cutter
Round Nose Pliars or
Flat Nose Pliars
Instructions
1. Bend open the loop on the eye pin. Do not pull it apart to open, bend the loop to the side. If you do it the other way you will damage the loop and it may break. (same goes for jumprings) Add your charm and close the loop. I like to use my flat nose pliars for this.
2. Choose 3-5 (or less/more, its up to you) beads and thread them onto the pin. Trim excess wire. You will need about 1/4in to make a loop.
3. Using your round nose pliars, bend the end of your pin into a loop. Do not close completely.
4. Add clasp. You may use a jump ring instead of a clasp. Close the loop on the pin.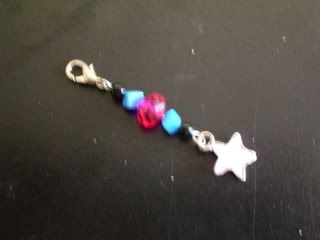 5. Add coordinating ribbon to the charm for a more finished look.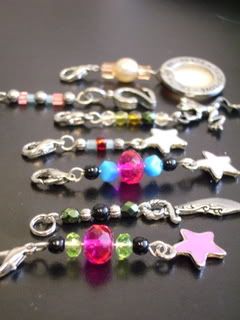 Use your charms to adorn pages or as an accent on an altered notebook. They would also be cute hanging from the handle of an altered paint can. Attach them to your page by looping through ribbon or clipping them to a metal embellishment. They can also be added to key chains or zippers.