On one of the boards I am a part of, we are doing a multiple week contest. Its called "So You Think You Can Scrap?" Each week, you must complete a LO using that weeks challenge. Last weeks challenge was to do a
black and white LO
with just a small bit of color. This weeks challenge was to creat a LO using only 12 items. There were 2 ways to do it. The first was to count each piece as one item (one picture, one PP, one CS, one brad, etc.) The other was to count each type of item as one (CS, PP, picture, brads, stickers, etc.) I chose that way. I am not good at simplicity or white space. If you haven't noticed, my LO's tend to be quite busy and full! Here is the LO I created.
And some close up pics.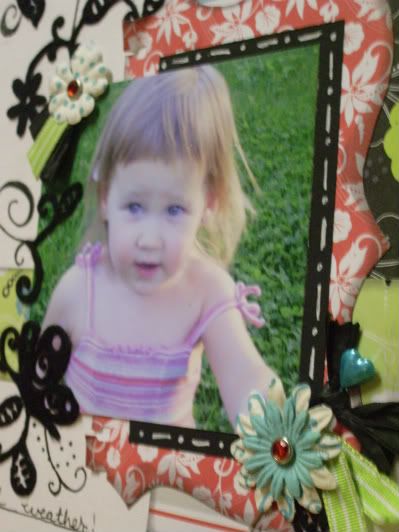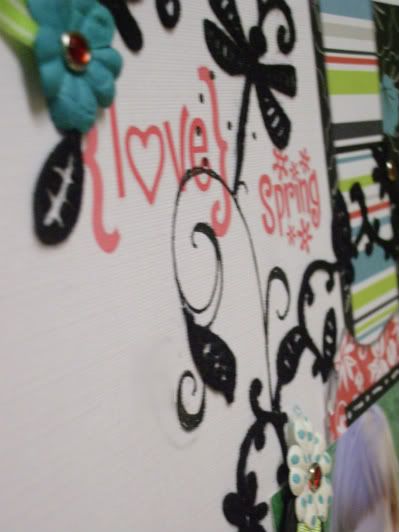 My 12 items:
1. picture
2. pp by SEI Black Orchid Stack
3. cs
4. gem brads - from OTC
5. prima flowers
6. black ink
7. white ink
8. felt by Queen & Co.
9. rub-ons by American Crafts
10. ribbon by American Crafts
11. stick pin
12. fiber
I made it through to the next week of competition which will start next Monday. We are taking this week off for the holiday!
TFL!!!