It was really nice this weekend so we spent a lot of time out side. I got some really nice pictures of Goose and Steve playing in the field behind our house. It was full of dandelions this weekend and I thought that would make an awesome photo shoot. And it did! And I already scrapped it!
This LO was for a contest on a board I visit. The challenge was to use only black and white with no more than 14 elements of ONE color.
I printed the large picture on textured cardstock to give it a more aged and distressed look.
And this paper, OMG this paper is amazing! I had to go to M's to get some cards to finish (or start...) the invitations I am making for Erin's baby shower and did some extra browsing and found this amazing paper pack by
SEI
. It is their wonderful Black Orchid line. The colors are to die for. Black and White, with Turquoise, Coral and Lime Green! There are lots of big hibiscus flowers and it is all EMBOSSED!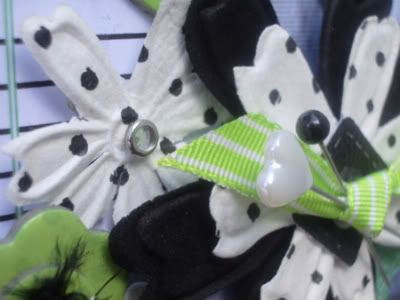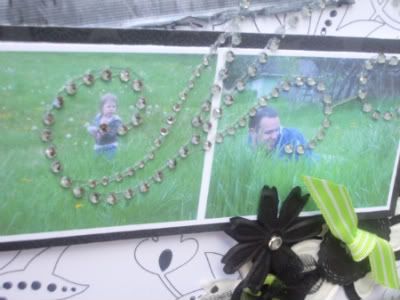 Product Info
Paper - SEI Black Orchid
CS - DCWV
Flowers - Prima
Bling - Prima
Stick Pins - Heidi Grace
Ribbon - American Crafts
Chipboard - Bo Bunny