I'm the newest member of the
Squeaky Page
Design Team!
YAY!
Picked up my first kit today.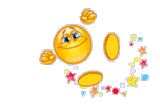 When I took my layouts in today, Paige said that her favorite thing on my LO's is all the distressing I do! My favorite techniqe right now, practically every LO I have done lately has been touched by my
HS distressing tool
! Anyway, she said that no one else on the DT did that and she liked that it was a little different.
Now I have to dig through my pictures and find one that will work for this paper. I've got some ideas but before I can get to any of that I have to start AND finish the stuff I still need to make for the baby shower this weekend. I'm going to be really crafty the next few nights.