Thanks for internet friends. I swear, I sometimes wonder if I would ever talk to people if it wasn't for the 'net and the people I have met here. It's amazing to me how people will reach out to someone, some one they have never met in a time of need. And whether on a a big or small scale... oh man... I am getting off track. Anyway, thank you so much
Kat
for the wonderful little sock monkey you sent me! She has most definately ended up in a good home. Well, as long as I am able to keep her hidden from my two year old! LOL!
Damn, I really hope I just look that exhaused in the pic.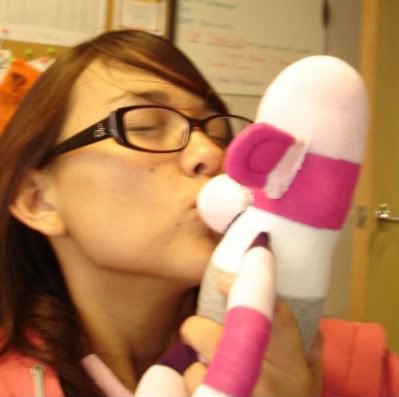 Kisses from... damn, she needs a name. Lizzy. I don't know why, just came to me, like a vision. No, I am beind a dork. I do like Lizzy though, I think I'll keep her!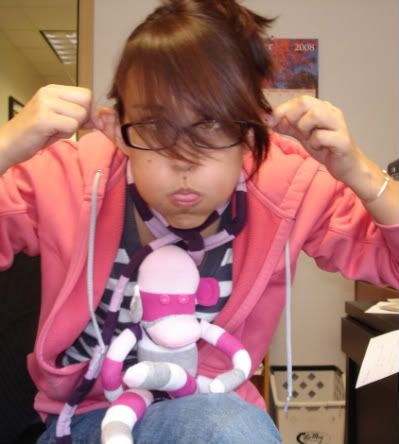 Lizzy and I have the sname ears... check it out. Okay, so forgive the bad pic and that was my
first time ever
using the self time. So, I'm pretty proud. Or, maybe I just didn't want you to see my giant monkey ears.
Anyway, thank you so much
Kat
for really brightening up my day!!!