So here are the results of my Super Bowl cleaning day from Sunday. I can't tell you how awesome it was to clean with
NO INTERUPTIONS
. And this is coming from someone who would rather drink bleach (okay,
maybe not
...) than clean. But I got a ton done and it looks so much better up there.
The
BEFORE
shots...
it's bad... I know...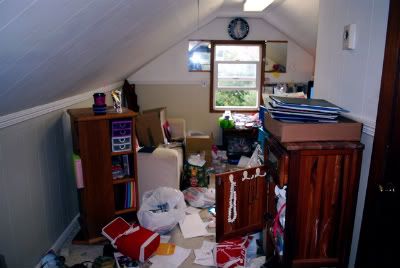 Entering the "lair"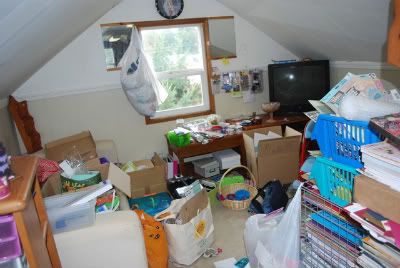 Are you brave enough?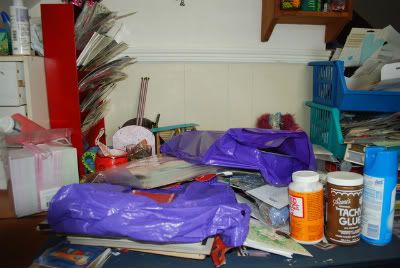 My so-called "desk"

And the
AFTER
pics...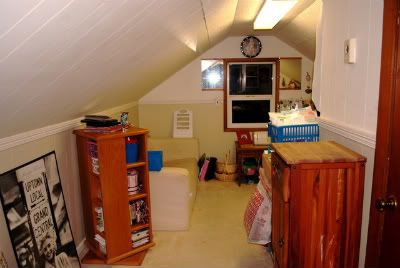 The entry.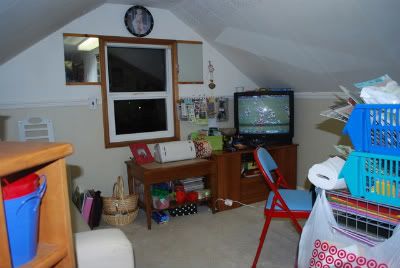 You can actually see the floor!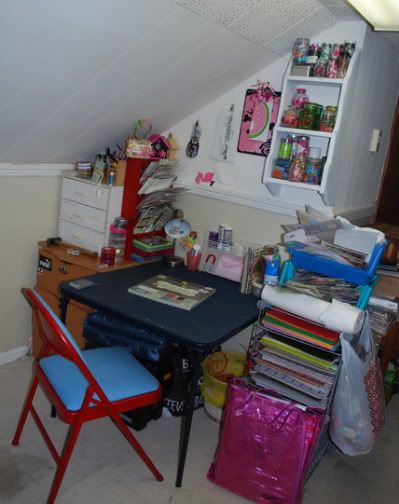 See! Told you there was a desk under there... ;)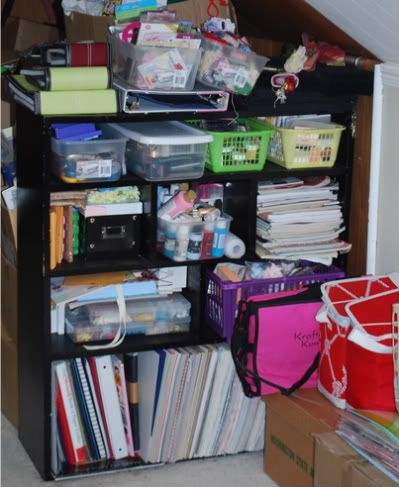 I forgot to take a before shot from this angle, but I'm sure you can trust that it was also very messy.

I can already feel the inspiration flowing! I have already finished a few swaps and started on a LO. Nothing is more inspiring than a clean work space.
I still have some stuff to put up on the walls, and a bunch of embellies I need to purge. And I shopped the garage and found a table that fits my sewing machine perfectly. So, all in all, my craft room is coming along quite nicely!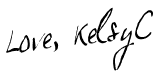 PS - Did anyone catch The Office after the Super Bowl? It was hilarious! Definately one of the funniest episodes this season! I <3 PB + J!