Remember when I
posted
that my day care was giving us a 2 week notice to find a new place to take Goose. She called me originally on the 21st of January, making two weeks February 4th. We have everything figured out for her, but not 'till next week because aparently when DC lady told me
2 weeks
she
ACTUALLY
meant
10 days
...
as in the end of January
. So... no DC for Goose this week.
We've been slow at the office so rather than scramble to find someone to watch her, I opted to take a sick day and stay home.
But it was a
BEAUTIFUL
(aka cold, sunny, but
NO rain
!) crisp winter day so Goose and I went to the park and played our hearts out. It was much too nice to stay cooped up indoors. And since it was a school day, we had the entire park to ourselves. We even finished up the day "scrappin", it really couldn't have been better!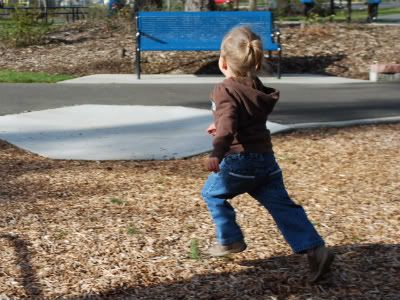 RUN!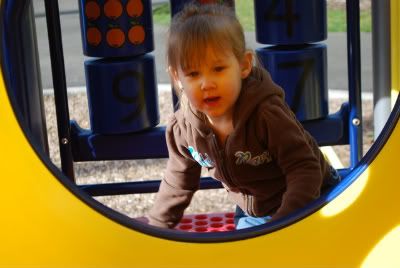 Tunnel time.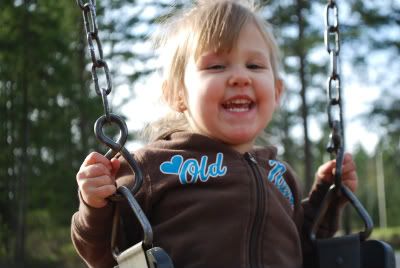 Swinging good fun!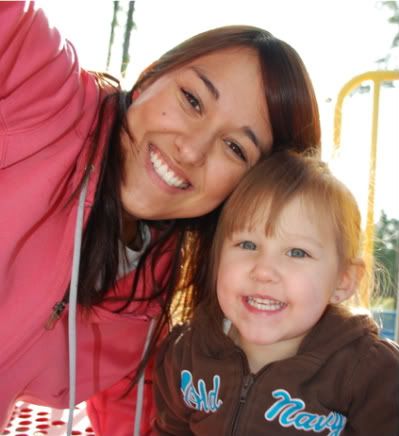 Me (with no makeup... eek!) and my very best girl.
Be back in a bit to post about the craftiness from yesterday!