Until someone goes and gets hurt.
And usually that person is me, but not this time...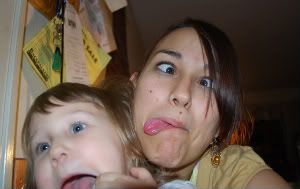 Making silly faces...
Bwahhhhh! Upside down!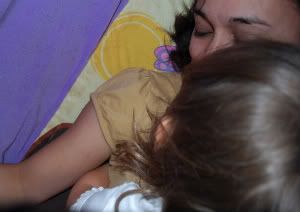 Using me as a slide, or a trampoline.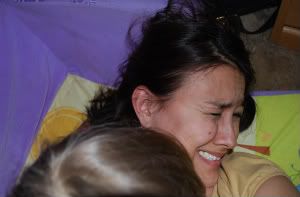 Working helplessly to defend myself.
Oops... I tried to stop her.
I told her she would get hurt (or I would get hurt), did she listen? Nope and this resulted. Usually its me that get hurts but somewhere between the flailing arms and legs Goose got hit in the mouth. She was fine seconds later, of course, but then started crying again when I wouldn't let her jump on me anymore.
How sad... ;-)
Enjoy your day and watch out for toddlers on the attack!!!