So, I told Hubs that wall I wanted for Valentine's Day was for him to hang my pegboard frames. They have only been painted for weeks, gathering dust... waiting for him to mount them. I got this idea from
Brooklyn Limestone
and am really happy with the way it turned out. It works out really well for my limited wall space!
This frame was $2.99 from Goodwill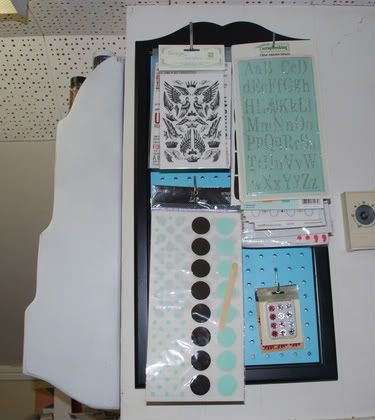 And this frame is vintage and $10, I think.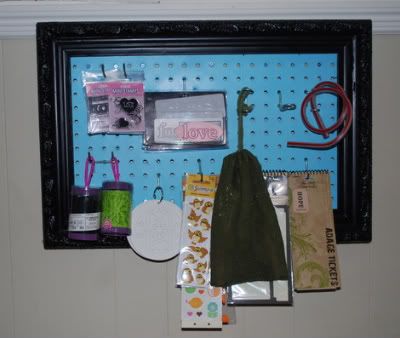 I spray painted the frames black and the pegboard blue, the color scheme is really starting to come together. Next thing, I just need to get some matching curtains put up!
TFL!