Ever wonder what happens at a Retreat when you don't say goodnight to your friends?
Well,
Shasta
and Jenny will freeze your bra and I will completely encourage the 4 am mishchief
AND
help put up the arrows. It was quite hilarious to us, sleep deprived and super giddy in the early morning hours.
We put arrows leading from her bunk to the freezer. Some of the arrows had her name on them. Shasta put a card on her stuff, letting her know she would need to go on a hunt for her bra and the first words out of Kim's mouth were "
Oh, Damn!"
She already knew....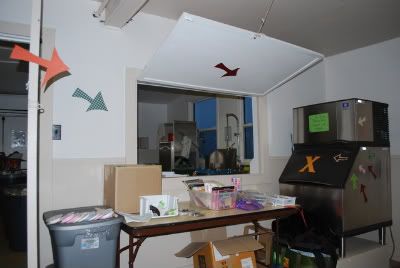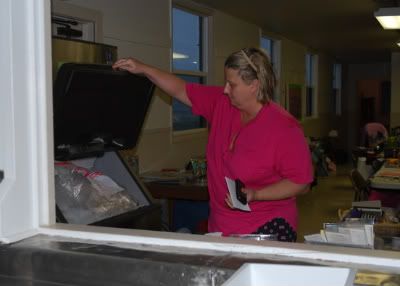 Kim wasn't too mad though, she's a great sport. This is the second retreat I have gone to where she was also in attendance and she is
HILARIOUS
! Always making the entire room (of 30 fast scrapping ladies, at least) break into laughter. Her laugh alone is so infections she can put a smile on anyones face. Kim very much appriciated the prank, although she was quite embarrased that her bra wasn't clean.
I guess that will teach her to say goodnight from now on!
;"P