Like I said, I was a crafty bird this weekend and it didn't stop with my mad ticket obsession.
I picked up this rad (
and extrememly dated
) owl necklace on Friday at a garage sale for $1. It was just the chain and owl and it had some
ugly
brass beads for eyes. I totally meant to take a before pic, but I forgot... I suck at that! Anyway, the final product turned out awesome! I am wearing it today, and since I designed it with all the multi colored pearls, it matches several pairs of earrings I have also made.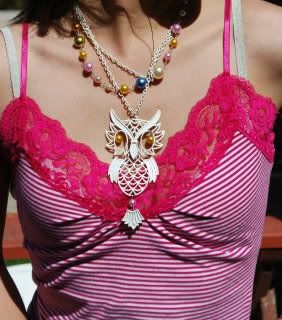 Very cool, right? Best $1 I ever spent!!
I also made a bunch of lightweight earrings with wooden beads, very earthy and spring-y. As always, I made a pair for me and a pair (or several) for the
shoppe
. They should be listed soon, hoping by tomorrow.
These are pretty big ones, but they are still pretty light and funky.
I have a feeling this pair might become my summer staple earrings. Very simple and outdoors-y and these ones are SUPER light, you can barely feel them in!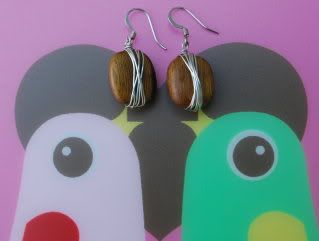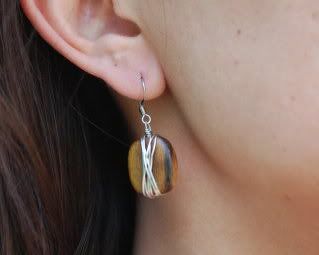 Check out the
shoppe
in a few days if you like the earrings!!!