The title says it all!
I was a crafty little bird this weekend!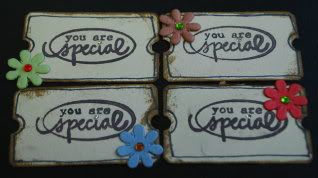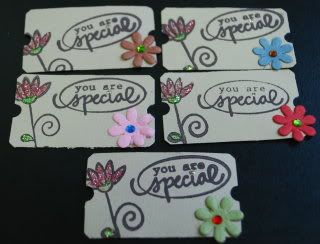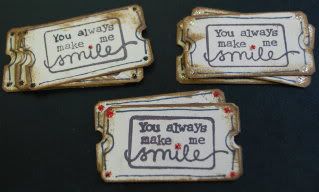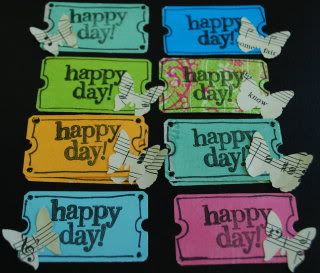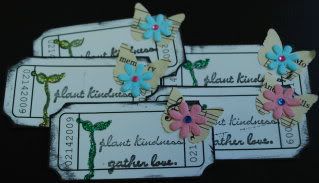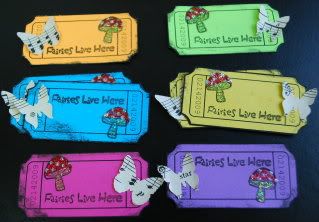 Used my ticket punch again to make the smaller ones and the larger ones are from the 2Peas kit I used before. I also used a bunch of stamps, a fact that I am particularly proud of, seeing as how I never use stamps... I just buy them and hoard them! Oh yeah, and the butterflies are Martha Stewart punches. And I also used a ton (and a half) of Stickles.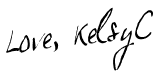 PS - I haven't decided if I am going to use all of these for the swap so keep an eye out in my Etsy shoppe, some of the extras may end up there!