Didn't you know?
Miss Trouble Maker!
"Decorating" Mommy's Stamps (
In my defense, I tried to pick everything up w/o glasses or contacts... guess I missed ONE thing of glitter glue!)
Did you notice how she "decorated" them similar to the way I did my tickets. It was too cute, so I wasn't too mad (
my bad anyway, for leaving them where she could reach
) so she didn't get in trouble... but I did have to get a picture!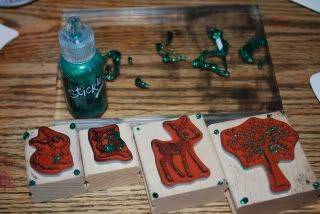 ETA - A commenter was worried about the condition of the stamps, not to worry... I was able to remove 90% of the glitter. And I tested and there is no harm to the stamped image, but thank you for your concern. ;-P
Goose and Harley-Beast cuddling at watching WALL-E.
Goose and Emmy-monster, who was reading my Goose stories in bed.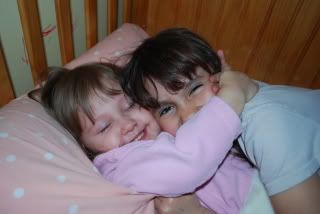 Walking 'round the neighborhood!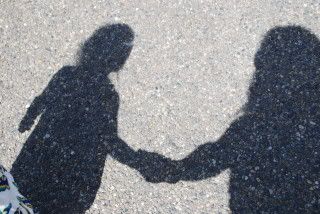 Dandy Lions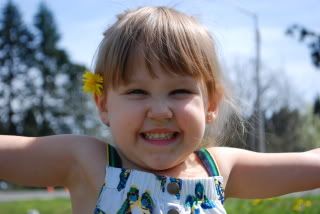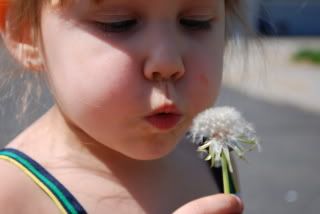 Tire Swingin'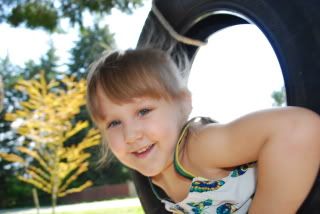 A Gnome!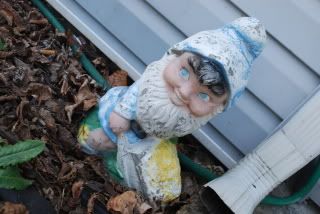 Can you think of a better way to end the weekend than chocolate ice cream?