Except that it's Tuesday BUT these pictures are from Sunday.
I promised weekend pictures for you yesterday but since our computer is still a little iffy I didn't want to upload my pics on there.
And
since I forgot to bring my camera to work yesterday, you all had to wait 'till today.
Mommy's little helper, doing the breakfast dishes: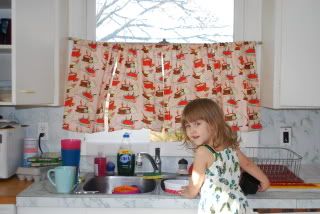 Windows are
mistreated
with tea towels (and Fabri-Tac) from Dollar Tree.
Blowing bubbles, making the dog crazy:
Scootin':
And of course... EGG DYING!!! She had so much fun with Mommy and Daddy, she didn't even know she missed out on a play date!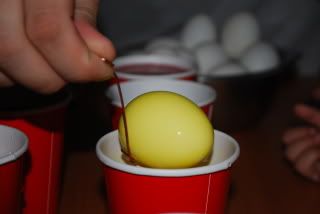 Now we just gotta wait for the Easter Bunny to come!