I've been working on a whole mess (literally) of swap stuff this week.
I feel way on the ball (its a new feeling) because none of them are due until June. Score one for me! I'm never early. At anything. On time, sure... late, probably (especially if Hubs has anything to do with it) but
never
early.
Anyway, rather than talk (or is it type? Whatever, my fingers are tired anyway...) I'll just show you what I've made!
First the tickets, these first ones are made with a Marvy(?) punch and a lil birdie stamp.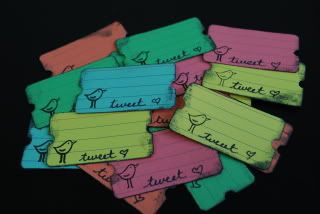 Did I mention I love digi/hybrid scrapping? Here are some tickets from a
2Peas
kit.
I added some foam and flowers to sass them up a bit!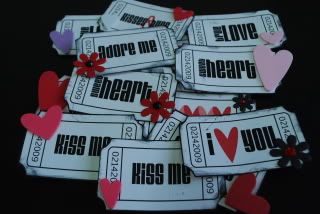 These aren't really a ticket, but they are digi from
2peas
. It's an element from the Sillhouttes for Nie kit.
I'm totally in love with these tiny cherry journaling spots! They are about an inch across, just big enough to write a date or little something. These were made with a
Quickutz
die.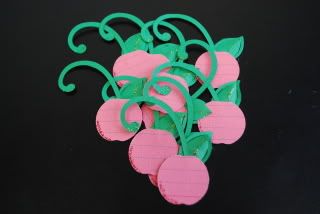 Who doesn't love cupcakes? Especially when they are made with beautiful vintage sheet music and GLITTER!?! I "lifted" this idea from a cute blog I found recently,
Tutu's&GlueDots
. I used a Cuttlekids die and some bling from
Lacey
to top them off!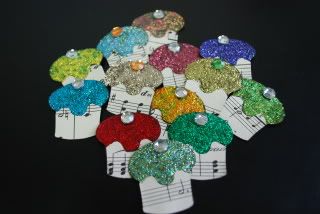 And here are some chipboard travel tags I made. Also from a
2peas
digi kit. Printed out my images and then attached them to chipboard. I tied them together, but they don't have used that way, just meant to be a set. I figured since there were only 4 of us in that group, I would make extra stuff!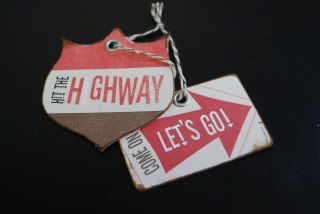 TFL!!!