**Due to the personal nature of the journaling, I'm not going to post any close ups of the journaling or anything.**
Nothing scandalous, so if you can read the tiny print, your eyes are insane. This is the project my counselor told me to work on. It now lives by my bed and I try to read it at least once a day to remind myself.
I also started another little journal, less formal
(not as "scrappy")
to write down all the things Hubs does to show he loves me. I forget/overlook/suck at acknowledging all the good he does, so I thought it would help
(both him and I)
realize how much love is there.
Anyway, the album... papers are all Jenni Bowlin and the embellies ate K&Co. Purty, purty stuff, I tell ya what!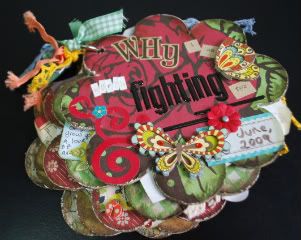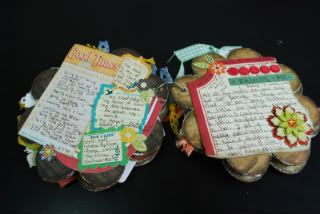 TFL!!!